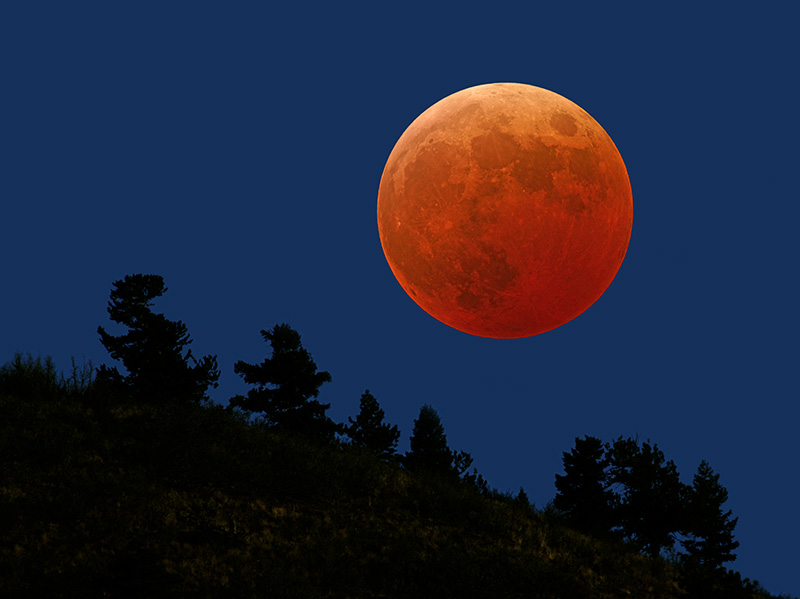 Lunar Eclipse, October 27/28, 2004
Total lunar eclipse of 2004 as seen from Portland, OR at 03:56 UT on October 28 (19:56 PT, Oct 27). The foreground is one of the views from Colorado, made with a telephoto lens.

Photo Technical Data
Size of the original: 3900 x 2918 pixels;

Moon: Celestron 8, 30s exp. with Canon 10D @ ISO 100: courtesy of Dale Beyer, scaled down 50% to approximately match in size with the foreground;
Foreground: f/8, 1/350 s, ISO 100 (daylight, colors adj. with Photoshop).
Canon EOS 1Ds, F.L. 800 mm.

On the right: a 200x300 pix cropped image from the original photo.
© 2004 PikesPeakPhoto. All rights reserved.