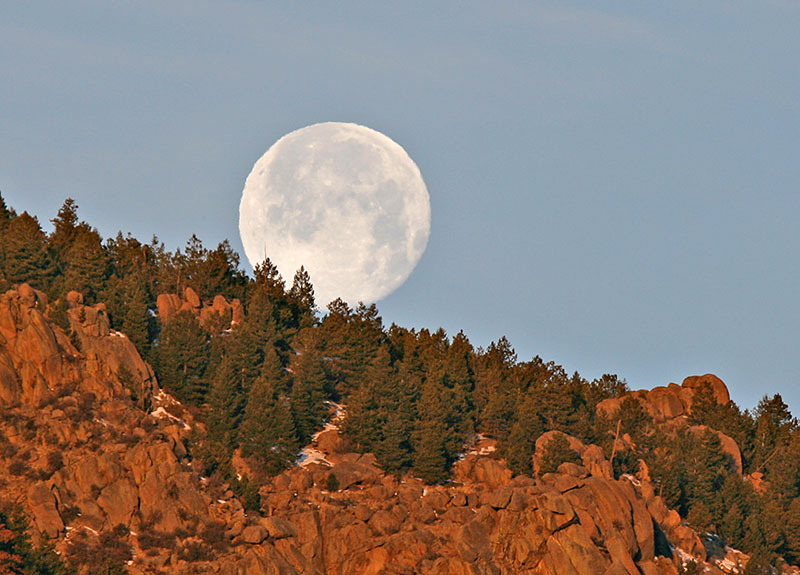 Moonset in the Morning 2
Moonset at sunrise time: 26 January 2005 at 7:21. Ute Pass, near Green Mountain Falls, CO. The full moon was 1 day earlier.

Size of the original: 1941 x 1395 pixels
f/5.6, 1/250s, ISO 100
Canon EOS 1Ds Mark II, F.L. 400 mm; 2 photos stitched horizontally.

On the right: a 200x300 pix cropped image from the original photo.
© 2005 PikesPeakPhoto. All rights reserved.