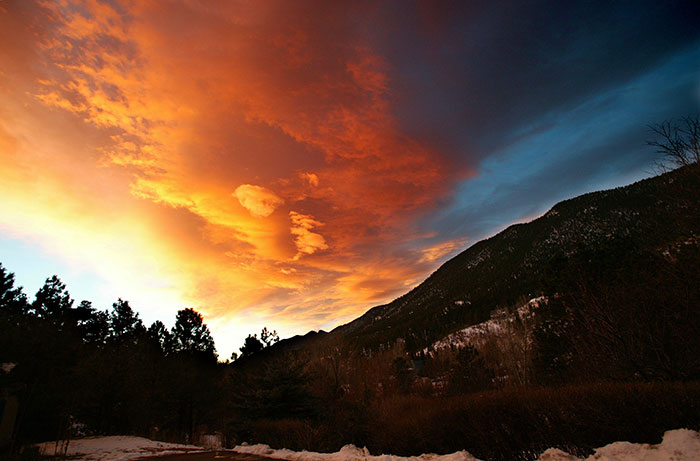 Morning Cloud (horizontal)
This fantasticly colored cloud has ben made before the sunrise in Cascade, CO, on 9 Jan 2004 at 7:10. The saturation was gained by underexposure.

Size of the original: 3804 x 2505 pixels
Exposure f/5.6, 1/60s, ISO 400
Canon EOS 1Ds, F.L. 16 mm.

On the right: a 200x300 pix cropped image from the original photo.
© 2003 PikesPeakPhoto. All rights reserved.