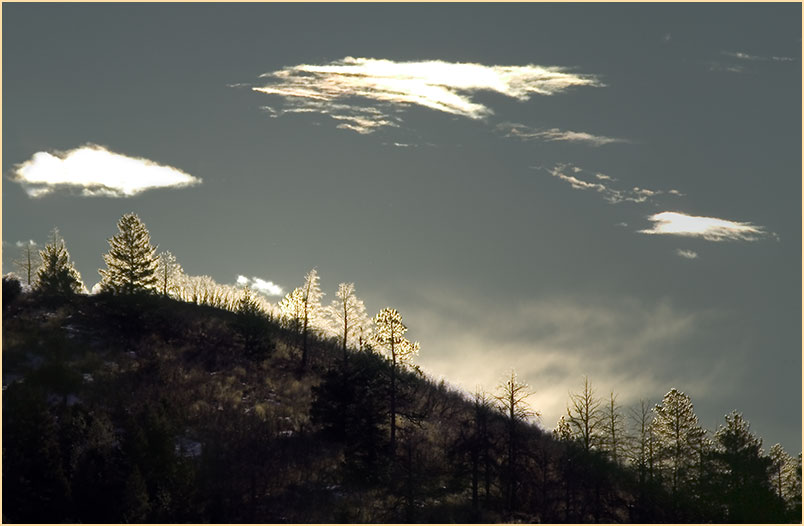 Morning Mist
A few seconds before the sunrise in Cascade, CO on December 26, 2003. A shot with the Sun, seconds later is shown on the "Second Day of Christmas".

Photo Technical Data
Size of the original: 2890 x 1885 pixels
f/8, exposure 1/1500 s, ISO 50.
A somewhat higher exposure was made to visualize details of the hill and the photos were superimposed (the original was pitch black there).
Canon 1Ds with an 800 mm lens.
On the right: a 200x300 pix cropped image from the original photo.
© 2003-04 PikesPeakPhoto. All rights reserved.