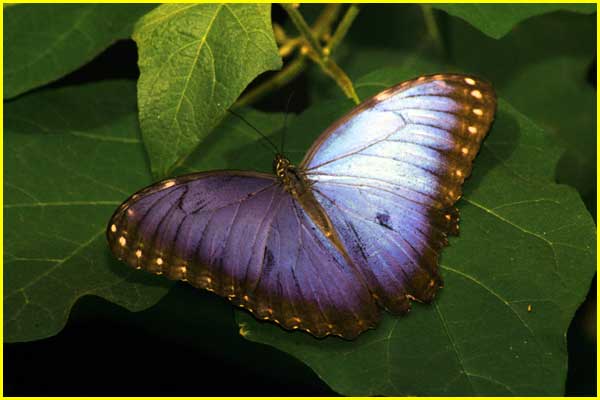 Morpho peleides
Morpho peleides. This group (Morphinae) of butterflies are common to South and Central America. This one is from rain forest of Yukatan (Mexico). Its beautiful opalescent blue wings contribute to their extinction as they are commonly used by some artists to make various mosaics and other objects.

Photo Technical Data
Size of the original: 3719 x 2480 pixels

A 4000 dpi scan of an ISO 400 Kodak negative film;
Canon EOS Elan II with Tamaron 70-300 mm zoom lens.

© 2003 PikesPeakPhoto. All rights reserved.