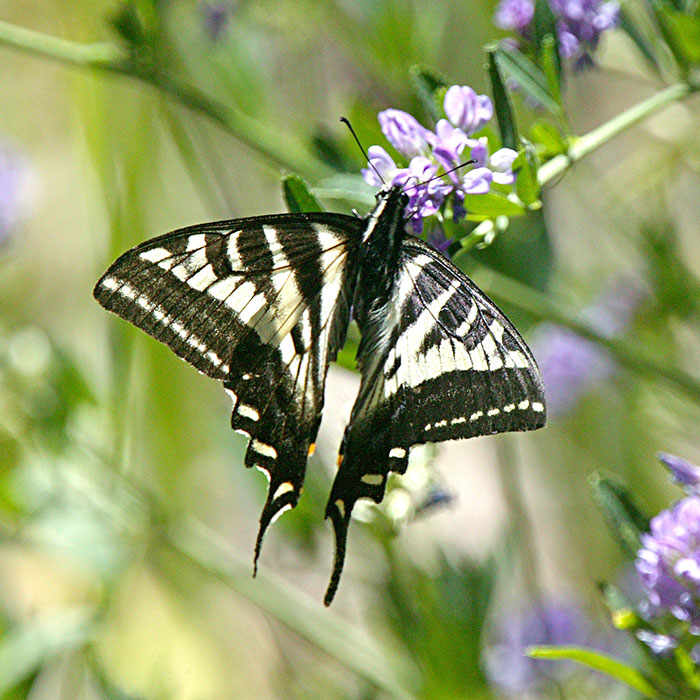 Pale Tiger Swallowtail
Pale Tiger Swallowtail (Pterourus eurymedon). Near Cascade, CO in July 2003. This species is similar to Western Tiger Swallowtail, which is more yellow and has paler veins.

Photo Technical Data
Size of the original: 1832 x 1832 pixels

f:11, 1/500s, ISO 400;
Canon EOS 1Ds with Canon EF 400mm 1:4 DO USM lens with 2x Extender.

© 2003-4 PikesPeakPhoto. All rights reserved.