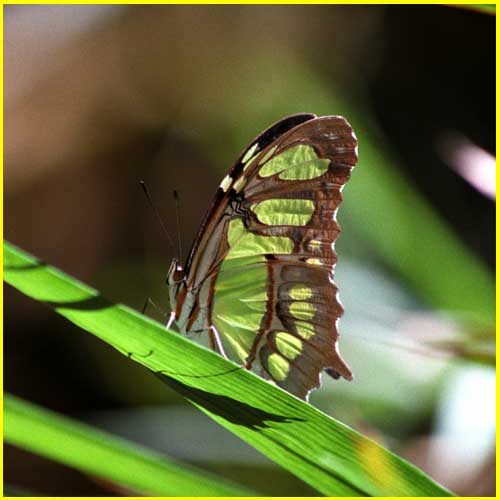 Malachite Butterfly
Malachite Butterfly (Siproeta stelenes). This rain forest species is from Caxamboo (Brazil). This S. America common species is seen as far as south Mexico. Could be same genus as oriental Cethosia. Similar to Philaethria dido.

Photo Technical Data
Size of the original: 2637 x 2833 pixels

A 4000 dpi scan of an ISO 400 Kodak negative film;
Canon AE 1 with a generic 70-210 mm zoom lens.
© 2003 PikesPeakPhoto. All rights reserved.