Pikes Peak and Garden of the Gods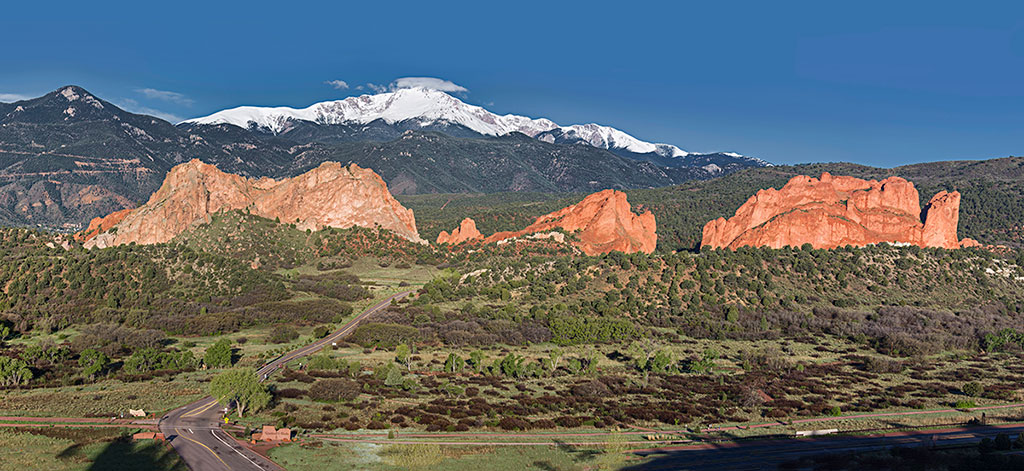 Pikes Peak and Garden of the Gods in May 2015
This shot was made from around the Visitor Center of GOG park on September 25, 2006.
Below: same shot made in May 27, 2015; the original image size is 14970x6800 pixels.
The photo at the bottom is a similar shot (original is 4992x3328 pix.) made in a more standard format 3x2.

Photo Technical Data
Size of the original: 15082 x 4897 pixels
Aperture f 8, exposure 1/350 s, 95 mm, ISO 100
Canon 1Ds Mark II, with a Canon Zoom Lens EF 70-200mm 1:2.8 L IS USM
Hand-held; a composite of 8 photos.

On the right: a 200x300 pix cropped image from the original photo (kissing camels).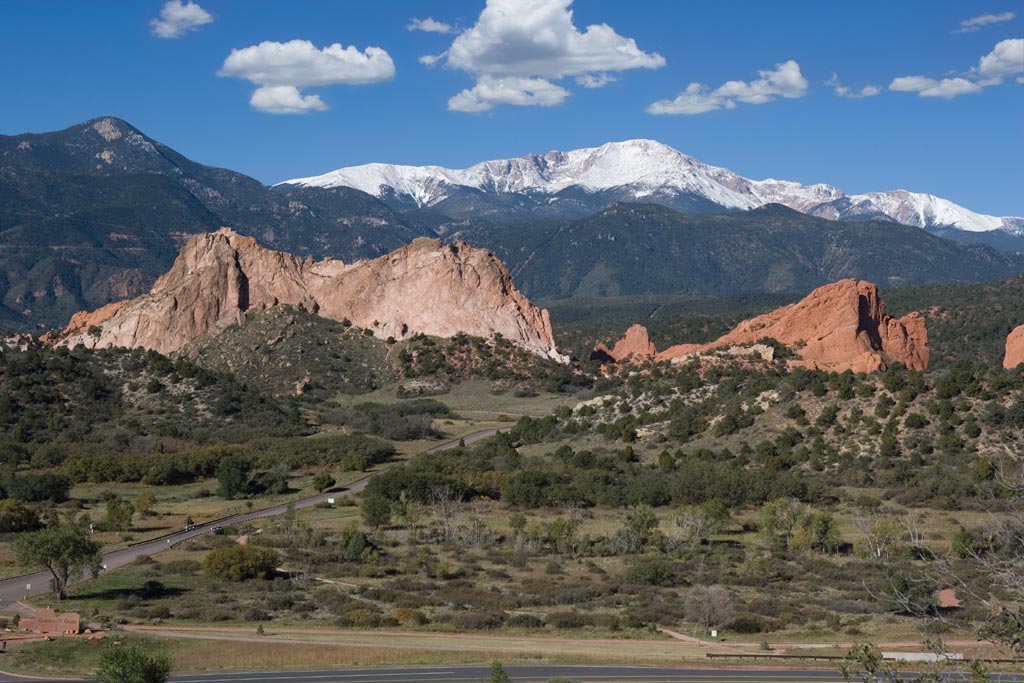 © 2006 PikesPeakPhoto. All rights reserved.