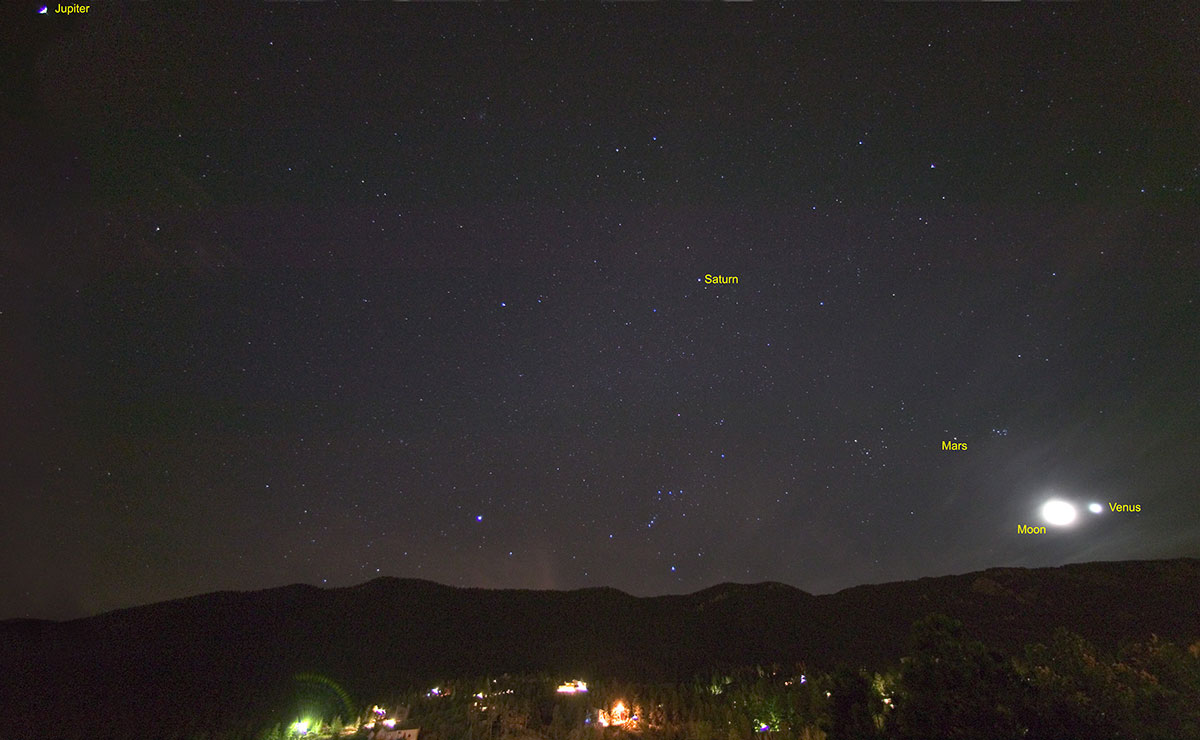 Planets Alignment
Alignment of the planets, 24 March 2004 at 20:40. Mercury has just set. The next similar gathering of the planets will be in 2008.

Photo Technical Data
Size of the original: 4386 x 2705 pixels (2 photos stitched together; I needed just under 200 pixels of the second one)
f/2.8, exposure 20 s, ISO 400
Canon EOS 1Ds, EF 14mm 1:2.8 L USM.

On the right: part of Orion.
© 2003-4 PikesPeakPhoto. All rights reserved.