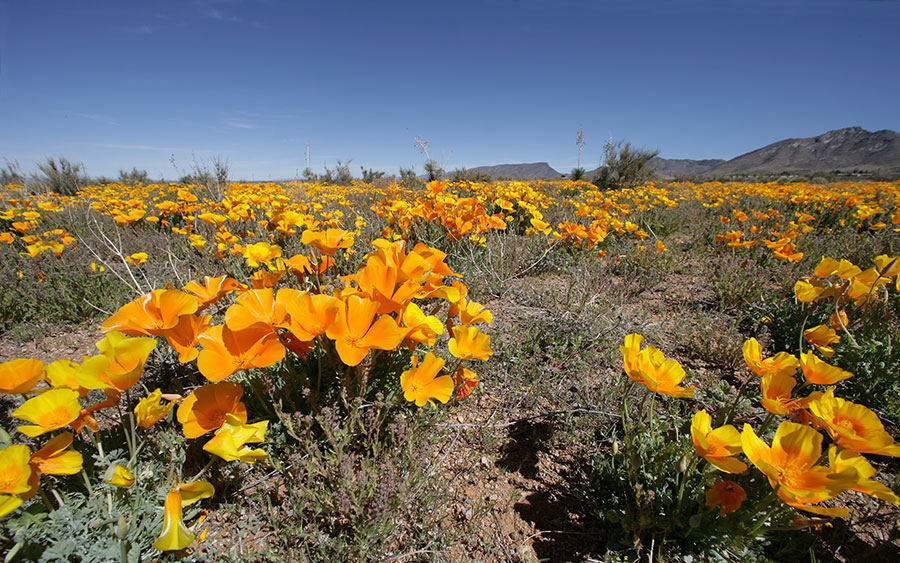 Poppies
Flowering field of Mexican Gold Poppies (Escholtzia mexicana) in Las Cruces, NM (22 Mar 05).

Photo Technical Data
Size of the original: 4912 x 3072 pixels
Aperture f 16, exposure 1/125s, 14 mm, ISO 100
Canon 1Ds Mark II.

On the right: a 200x300 pix cropped image from the original photo.
© 2005 PikesPeakPhoto. All rights reserved.