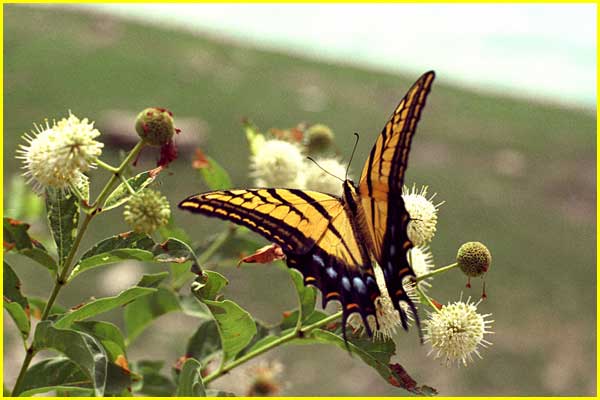 Two-tailed Tiger Swallowtail
Two-tailed Tiger Swallowtail near Austin, TX in 1981 (Pterourus multicaudatus). February-November in TX, June-July in the Rockes. This is the largest western tiger, the wing span reaches 130 mm (over 5"). A fragment of its wing you may see in stereo.

Photo Technical Data
Size of the scanned original: 3651 x 2713 pixels

A 4000 dpi scan of an ISO 400 Kodak negative film; Canon AE 1 with a generic 70-210 mm zoom lens.

© 2003-4 PikesPeakPhoto. All rights reserved.