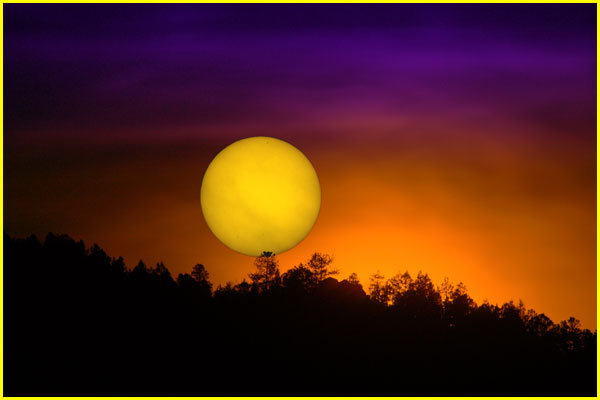 Purple Sunset
This spectacular sunset was possible to make thanks to the thin high clouds cover. They were thin enough to see the sunspots, but still giving various shades of the sky. Colored with Photoshop.

Photo Technical Data
Size of the original: 4064 x 2704 pixels
Background: f 16, exposure 1/250 s, ISO 100
Sun: f 16, exposure 2 s, ISO 100
Canon 1Ds, F.L. 800 mm, Baader Astro Solar filter.
© 2003 PikesPeakPhoto. All rights reserved.