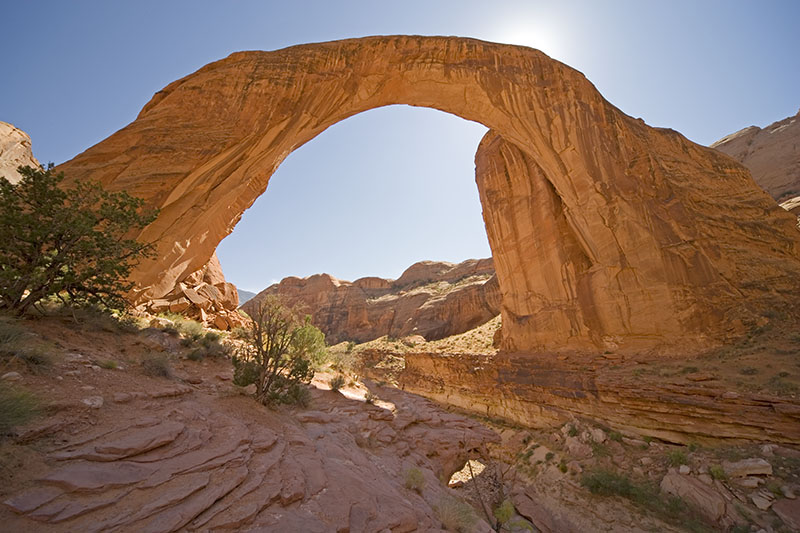 Rainbow Bridge
Rainbow Brigde near, Lake Powell, UT; 24 September 2005. The highest natural bridge (88 m).

Above Photo Technical Data
Size of the original: 4992 x 3328 pixels (insert: 4663x3328 pix)
Aperture f 13, exposure 1/45s, 12 mm, ISO 100 (insert: f8, 1/180s)
Canon 1Ds Mark II with Sigma 12-24mm 1:4.5-5.6 DG HSM.

Click on the right thumbnail to enlarge the photo.
© 2005 PikesPeakPhoto. All rights reserved.