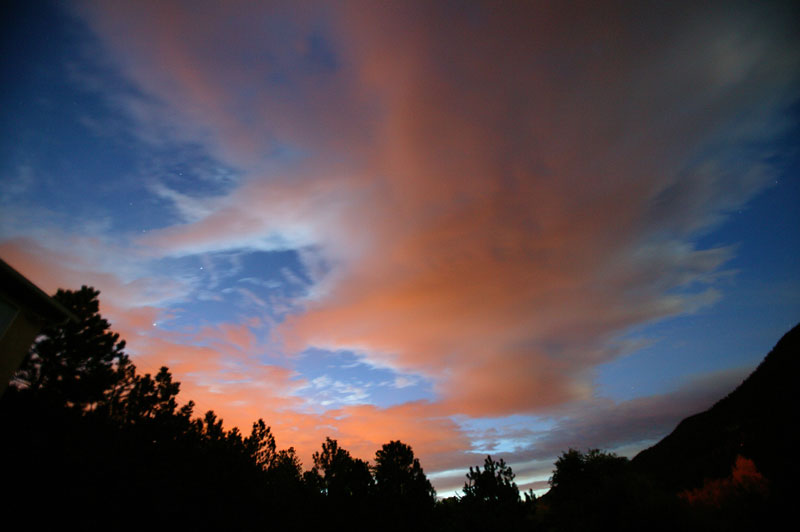 Red Cloud
This photo was made during nautical twilight -- 45 minutes before sunrise. The long exposure (8 seconds), is partially responsible for this interesting color effect. Although it was still rather dark at ground level, the city lights of Colorado Springs (approximately 10 miles or 16 km distant) provided sufficient light to illuminate these altocumulus clouds. The view is to the east, so where the sky is blue on the photo, it was, in fact, a deep indigo blue.

Photo Technical Data
Size of the original: 1966 x 1863 pixels
f/2.8, exposure 8 s, ISO 400
Canon EOS 1Ds, F.L. 16 mm.

On the right: a 200x300 pix cropped image from the original photo.
© 2003 PikesPeakPhoto. All rights reserved.