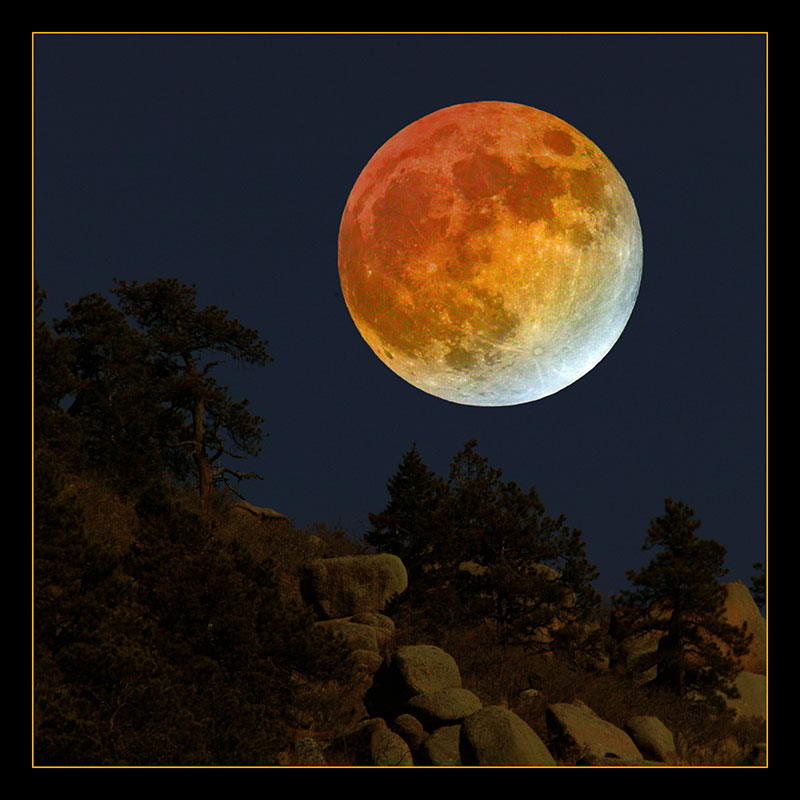 Red Moon
Lunar eclipse, November 8, 2003. The eclipsed Moon is not only red. Actually, the bright side has more blues, followed by yellows. This is a spectrum of colors seen during a sunset.

Size of the original: 2600 x 2600 pixels
Composite of 2 photos:
Moon: f/8, exposure 1s, ISO 1250,
Background: f/11, 1/500s, iso 100.
Canon EOS 1Ds, F.L. 800 mm.

On the right: a 200x300 pix cropped image from the original photo.
© 2003 PikesPeakPhoto. All rights reserved.