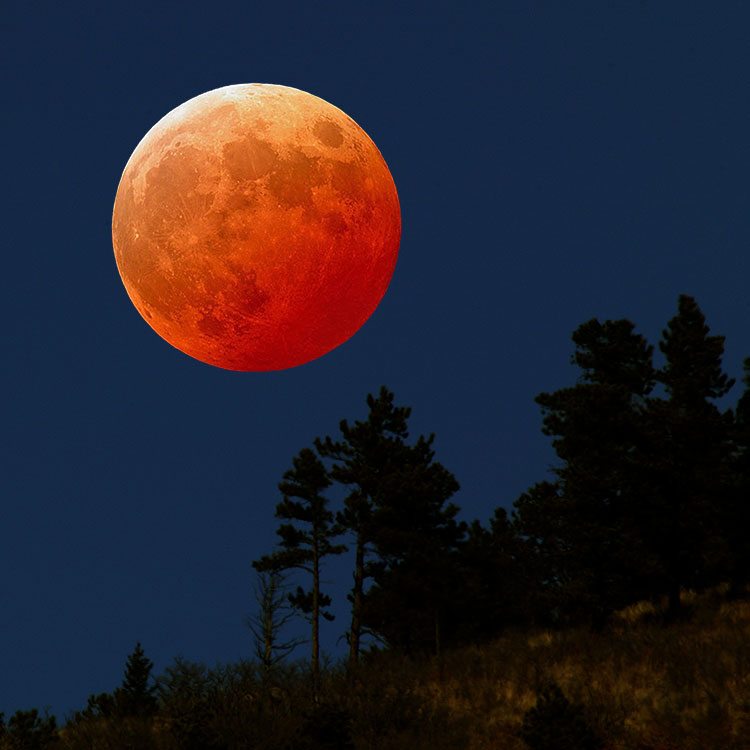 Red Moon II
Total lunar eclipse, October 27, 2004 at 20:50.

Photo Technical Data
Size of the original: 2000 x 2000 pixels
Composite of 2 photos:
Moon: f/4, exposure 1s, ISO 1250;
Background: f/11, 1/500s, iso 200.
Canon EOS 1Ds, F.L. 400 mm; assembled and enhanced with Photoshop (using hi res moon photo taken 4h later).

On the right: a 200x300 pix cropped image from the original photo.
© 2004 PikesPeakPhoto. All rights reserved.