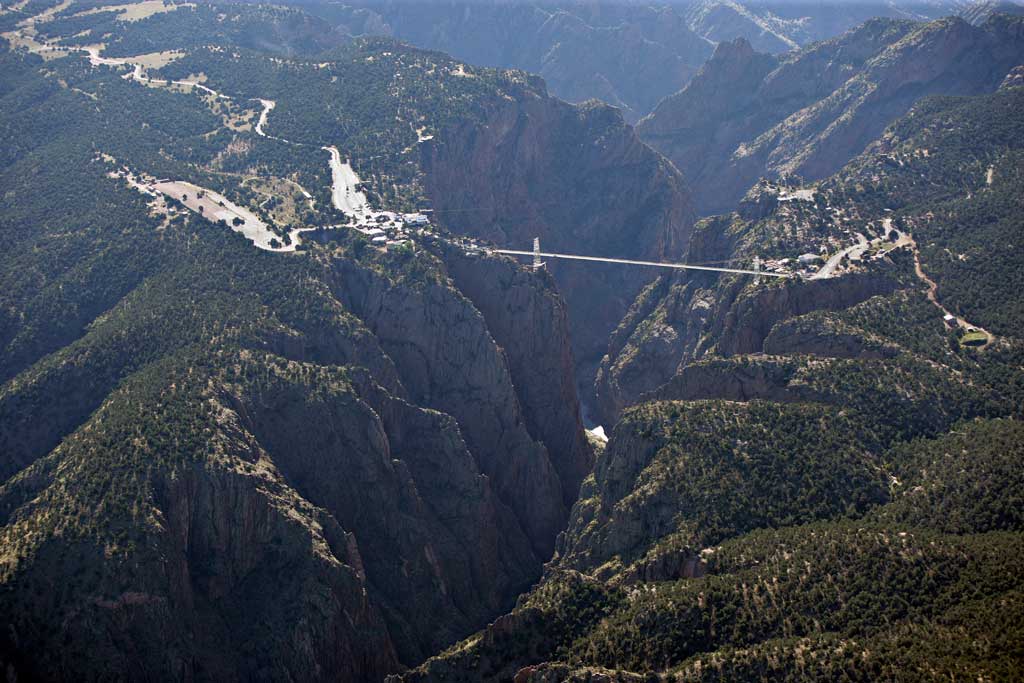 Royal Gorge Bridge
Aerial photo of the Royal Gorge Bridge. With 1053 feet above the Arkansas river makes it the highest suspension bridge in the world (see wikipedia.). September 1, 2007.

Photo Technical Data
Size of the original: 4992 x 3328 pixels
Aperture f:4, exposure 1/500 s, 70 mm, ISO 200
Canon 1Ds Mark II with Canon Zoom Lens EF 24-70mm 1:2.8 L USM.

On the right: view from another side. Click on it to view in 3D.
© 2007 PikesPeakPhoto. All rights reserved.