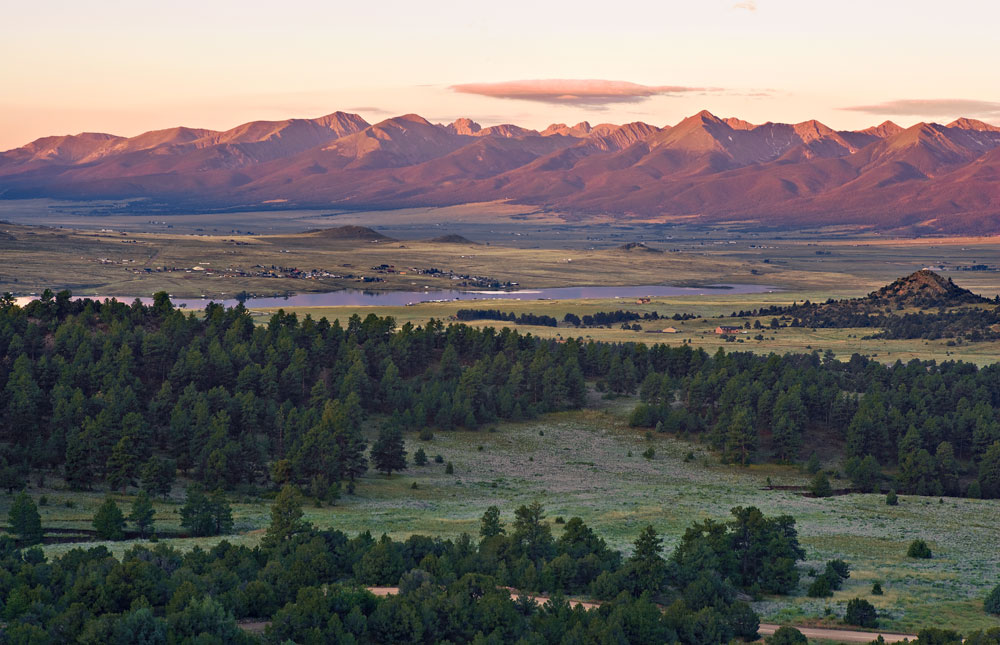 Sunrise at the Sangres
Sangre de Cristo range and Wet Mountain Valley at sunrise. Lake DeWeese below. No wonder why these mountains were called after blood of Christ. 21 July 2007 at 6.

Photo Technical Data
Size of the original: 4992 x 3218 pixels
Aperture f:8, exposure 1/10s, 70 mm, ISO 100
Canon 1Ds Mark II with Canon Zoom Lens EF 24-70mm 1:2.8 L USM.

On the right: a 200x300 pix cropped image from the original photo.
© 2007 PikesPeakPhoto. All rights reserved.