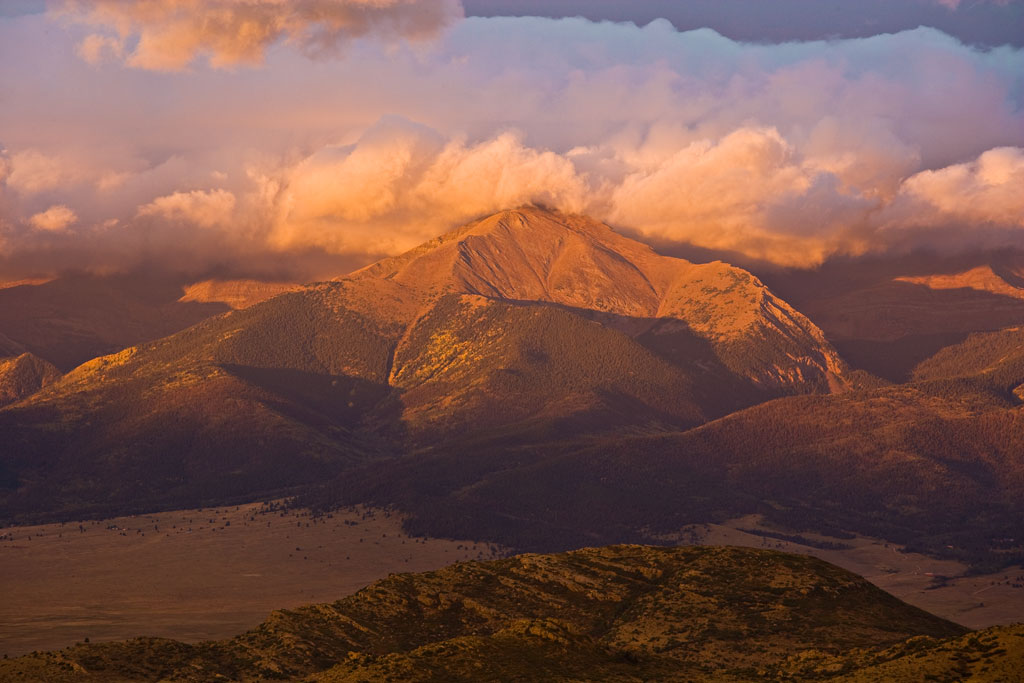 Spread Eagle in Red
Spread Eagle Peak photo taken on the first morning of fall of 2007 (23 September) at 6.51.
Thumbnail on the right: same object 10 minutes later.

Photo Technical Data - main picture
Size of the original: 4992x3328 pixels
Aperture f 9.5, exposure 1/15 s, 200 mm, ISO 200
Picture on the right:
Size of the original: 5427x3724 pixels (stitched)
Aperture f 11, exposure 1/15 s, 160 mm, ISO 200
Canon 1Ds Mark II, with Canon Zoom Lens EF 70-200 mm 1:4 L USM.

On the right: click to enlarge.
© 2007 PikesPeakPhoto. All rights reserved.