Sawatch Mountain Range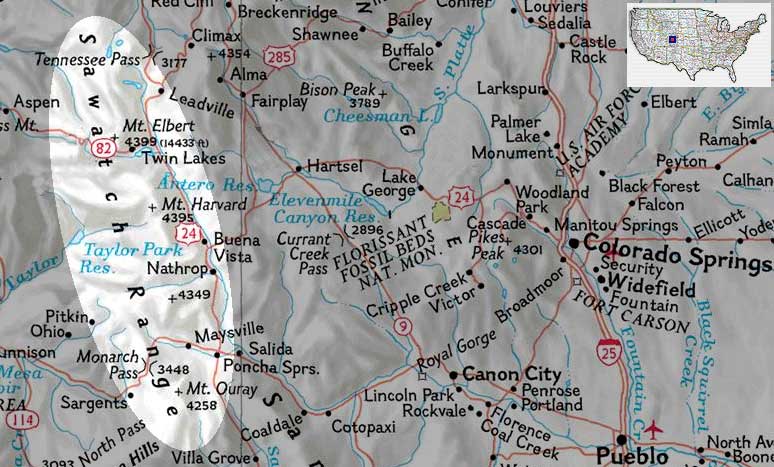 The highest mountains in Colorado are in this mountain range, spanning about 90 miles (145 km), roughly from north to south - see the map above. Peakbagger.com gives even a larger extent: 139 miles from the south to north and 79 miles from the east to west. The mountains are relatively smooth, with no jagged vertical peaks, many accessible by a simple hike. The range contains 15 peaks topping 14,000 feet (4,270 m), with the highest in CO - Mt. Elbert (14,433'), and it spans along Contnental Divide with Arkansas River on the east.
There is a very good view on most of the Range from the Upper Arkansas River Valley: click on various parts of the diagram or the mountain listing below. At the bottom of the page you'll see a thumbnail: click on it to see the widest view I've got on this site.

Please check the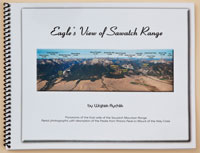 , a book that shows the mountains, with their names, from an airplane.


Sawatch and Mosquito Ranges, Mountains Line-Up
and a similar view from Wilkerson Pass
© 2005-9 PikesPeakPhoto. All rights reserved.