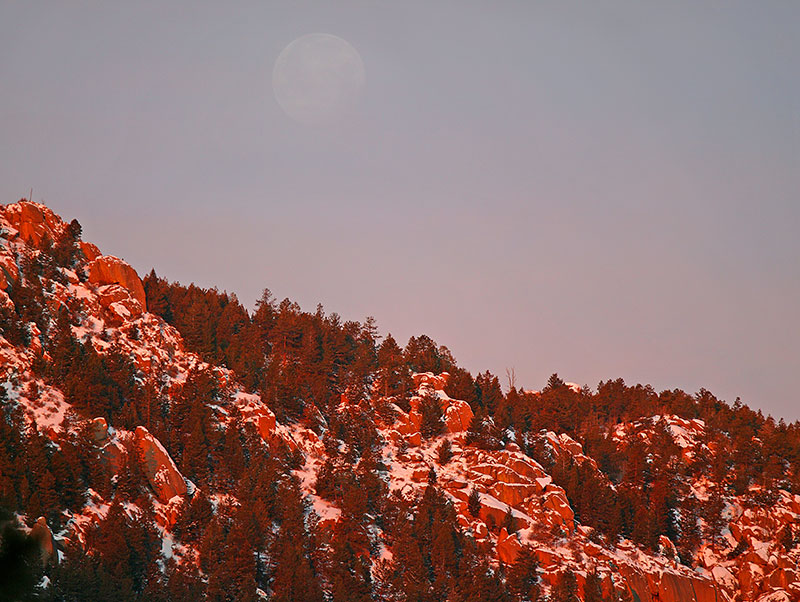 Snow Moonset
Made 7 Feb 2004 at sunrise (6:57). The clouds were dense enough that the Moon disappeared before it sunk behind the mountain.

Size of the original: 3409x2564 pixels
Exposure f/4, 1/60s, ISO 100.
Canon EOS 1Ds, F.L. 400 mm.

On the right: a 200x300 pix cropped image from the original photo.
© 2003-4 PikesPeakPhoto. All rights reserved.