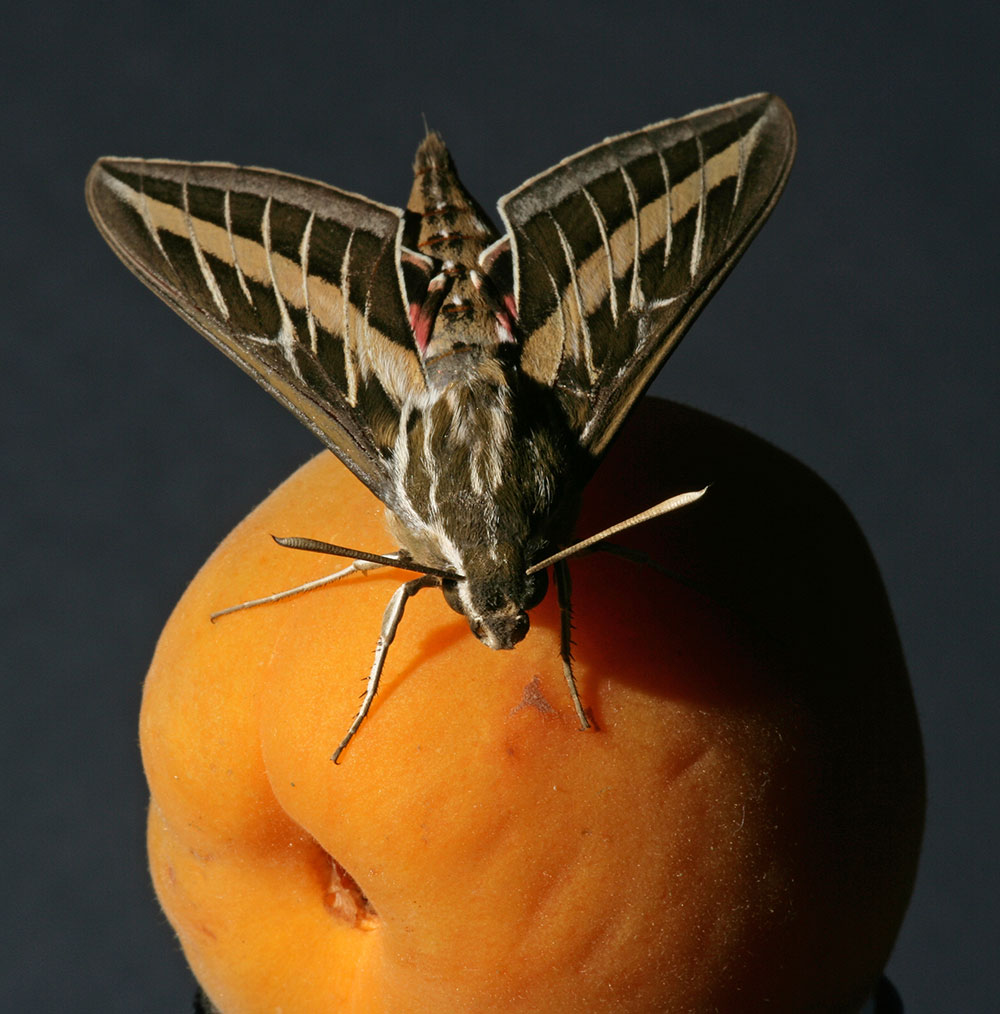 White-lined Sphinx
White-lined Sphinx (Hyles lineata). Adults usually fly at dusk, during the night, and at dawn, but they will also fly during the day. July 12, 2005 near Cascade, CO.
Photo Technical Data
Size of the original: 3132x3176 pixels
f:32, 1/180s, ISO 100; Flash used.
Canon EOS 1Ds with Canon macro EF 180mm 1:3.5 USM lens.

© 2005 PikesPeakPhoto. All rights reserved.