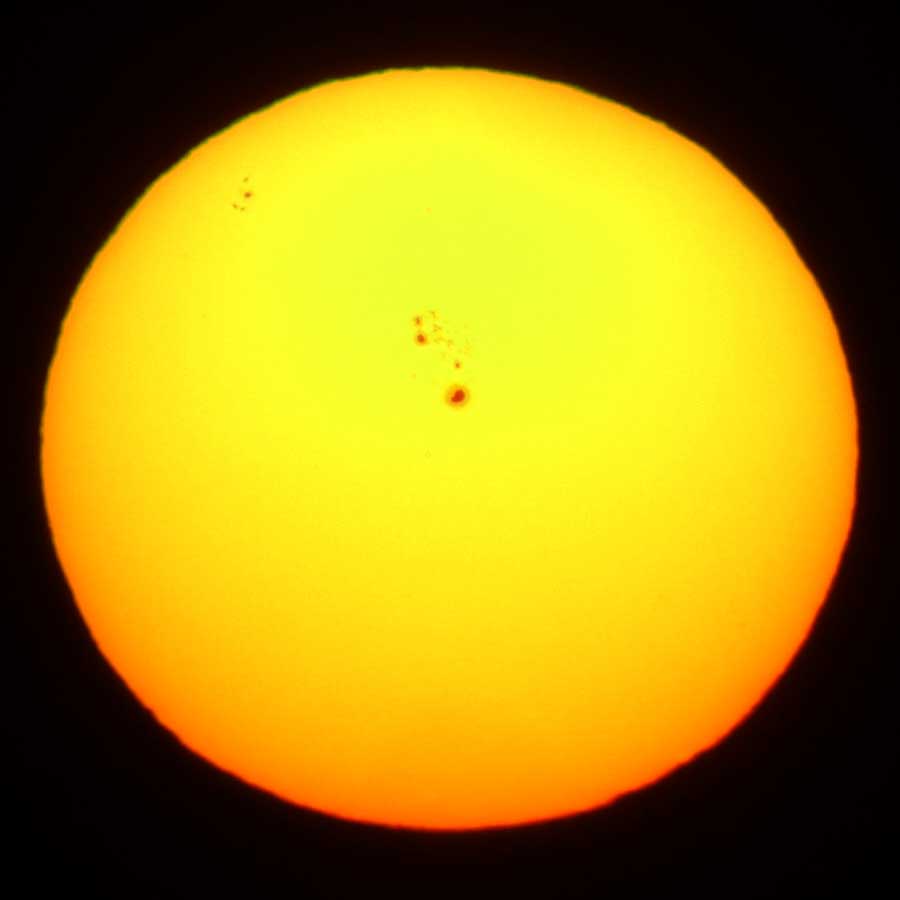 Sun
Sun 10 min. before the real sunset, July 2 at 20:18. It is already distorted by the atmosphere - it is 6% wider than higher. Also, it is more red at the bottom and has a green border at the top (see the insert). This green border may sometimes be much more pronounced by so called green flash, just after sunset, but that's visible only over vast flat lands or over the sea.

Photo Technical Data
Size of the original: 900 x 900 pixels
Aperture f /64, exposure 1/8000 s, ISO 50. No filter was used and no artificial colors were added.
Canon EOS 1Ds; focal length 800 mm.

On the right: a 200x300 pix cropped image from the 2x enlarged original photo.
© 2003 PikesPeakPhoto. All rights reserved.