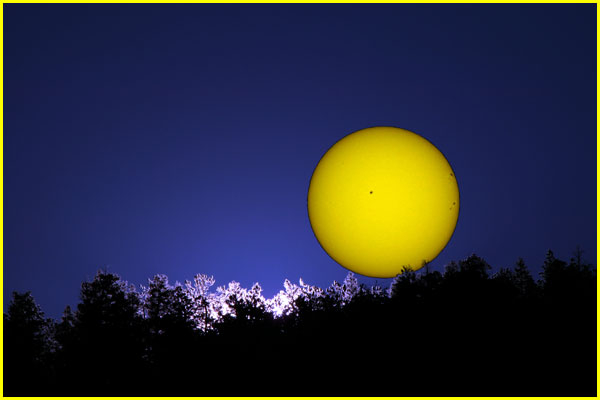 Late Sunrise
Sunrise of May 6, 03 over Ute Pass. Because of the mountains the sun rises here about 2 hours after the official sunrise.

Photo Technical Data
Size of the original: 3221 x 2301 pixels

Composite of two photos;
background: f 22, exposure 1/2000 s, ISO 50
sun: sun - f11, 1/300 s, ISO 50 (Baader Astro Solar filter)
Canon EOS 1Ds with a 400 mm lens + 2x TC; colors enhanced with Photoshop.

© 2003 PikesPeakPhoto. All rights reserved.