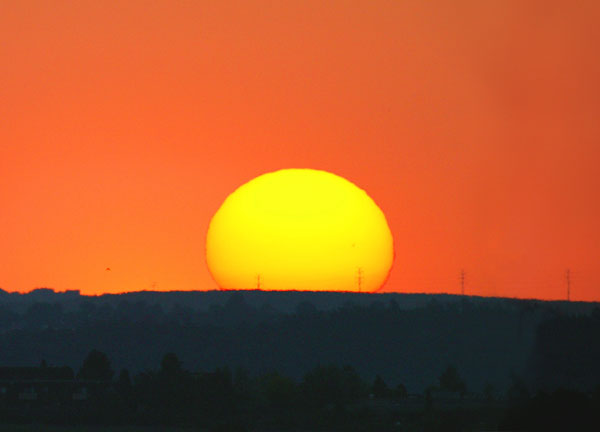 Sunrise from Manitou Springs
The picture was taken from Manitou Springs, but the view covers west Colorado Springs. There was even a bird captured here, but visible only as a darker spec on the sky (left of the sun) in the photo above, and as an inverted V on the right.

Photo Technical Data
Size of the original: 2583 x 1860 pixels
2 exposures:

background - f8, 1/750 s, ISO 800
sun - f11, 1/4000 s, ISO 50
Canon EOS 1Ds with an 800 mm lens.
© 2003 PikesPeakPhoto. All rights reserved.