Fujifilm FinePix Real 3D W3
| | | | |
| --- | --- | --- | --- |
| Aperture Range [f] | 3.7 - 9.0 | Max Resolution | 3648x 2736 (10M px) |
| Dimensions | 124 x 66 x 28 mm | Other Resolutions | Multiple in 4:3 and 16:9 aspect ratios, down to 1920 x 1080 (2.1M px) |
| Weight | 230 g (8.1 oz) | Sensor Size, Pixel Density | 6.16 x 4.62 mm, 35 Mpx/cm2 |
This is a 3d, two-lens camera with 2x10 megapixel sensors. Resolution in line widths per picture height (LW/PH) given below each chart. Photos were made in the highest resolution on "fine" mode jpg (highest quality). RAW format is not available. The zoom range is equivalent of 35-105mm full frame lens.

The largest theoretical resolution is 2736 (line widths per picture height) but practically, it is near 1000 (see numbers below the images expressed in hundreds). It is hard to believe why it is so low - appropriate for the lowest resolution this camera has and nothing more. Wide angle format gives better quality than zoomed-in format. Besides poor quality lens and immense pixel density (35 megapixels per square centimeter), there is a strong smoothing effect, perhaps in order to reduce image noise. This is visible below the sample photo (made on ISO 100):

A W3 Sample photo (side-by-side entire images), ISO 100.

Cropped image at 100% magnification. ISO 100.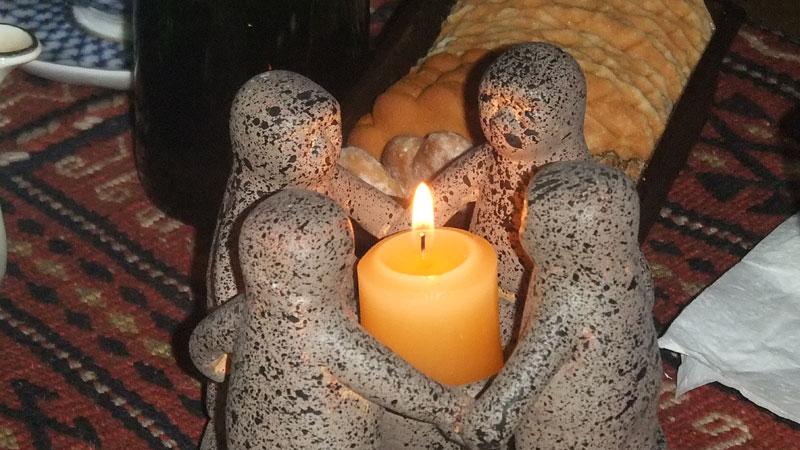 A W3 Sample photo. ISO 800.

Cropped image at 100% magnification. ISO 800.
This strong noise removal is certainly a factor degrading camera resolution, but makes the photos appear smooth, especially viewed on TV, and makes file sizes smaller. Please compare this quality with the resolution of also a 10 megapixel Panasonic Lumix DMC-LX3 camera given on this page, so you will immediately see the striking difference. Panasonic camera is using a high quality Leica lens and a larger dimensions, less prone to noise sensor, compared to the system used in FinePix Real 3D W3 camera. Besides poor quality images, Macintosh users have a hard time to move their 3d images from the camera to the computer. Fujifilm uses obscure MPO format, not recognized by any native Mac software (why not jpg??), and you cannot even download those files to your Mac. If you're planning to keep your images only in the camera, and a relatively large 3d display on the back of this camera is all you need, this piece of equipment is just right for you, as it unquestionably offers nice interface and it is slick. It makes also HD-format movies, and the camera lens resolution is just appropriate for doing just this, so, a 3d movie enthusiast may like it. Stereographers who are interested in making still pictures may be disappointed.

© 2010 PikesPeakPhoto. All rights reserved.