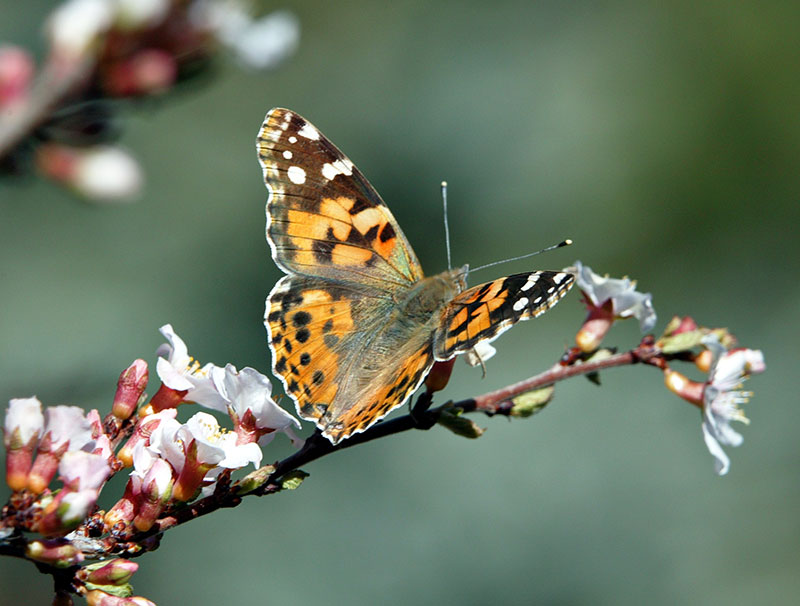 Painted Lady
Painted Lady or Thistle Butterfly (Vanessa cardui). Common to N. America & Euroasia. The top one from Cascade, CO in April 2003.

Photo Technical Data
Size of the original: 1981 x 1500 pixels
f:8, 1/180s, ISO 400;
Canon EOS 1Ds with a 185 mm lens.

The second photo (left thumbnail) was made by Martina Borchert from Marl, Germany on 7 August 2004 in Recklinghausen, Industrial District, Germany with a 2 M pixel Canon Digital IXUS 330 (PowerShot S330).
The two right thumbnails are magnification of the hindwing and the head, using Canon EOS 5D mk.II with Canon Macro Photo Lens MP-E 65 mm f/2.8 1-5x at 5x magnification. Click to enlarge.
© 2003-9 PikesPeakPhoto. All rights reserved.