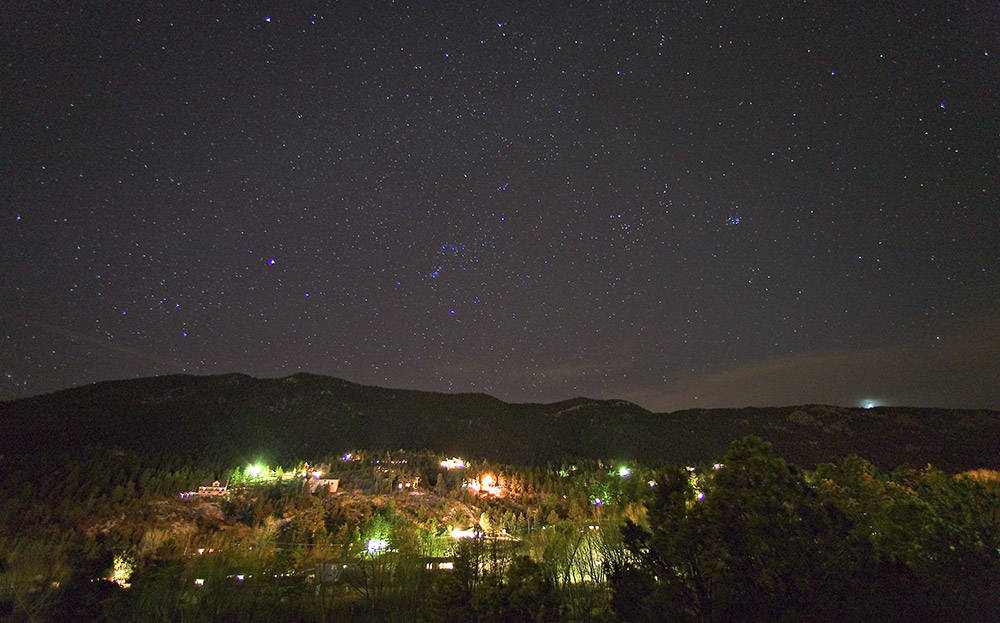 Venus Set
Ute Pass, 9 March 2004 at 20:47. Venus is on the right, above from it and slightly to the left are Pleiades. Orion is in the center, and further to the left Syrius, the brightest star on the sky.

Photo Technical Data
Size of the original: 4064 x 2533 pixels
f/2.8, exposure 30 s, ISO 1250
Canon EOS 1Ds, EF 14mm 1:2.8 L USM.

On the right: a 200x300 pix cropped image from the original photo.
© 2003-4 PikesPeakPhoto. All rights reserved.