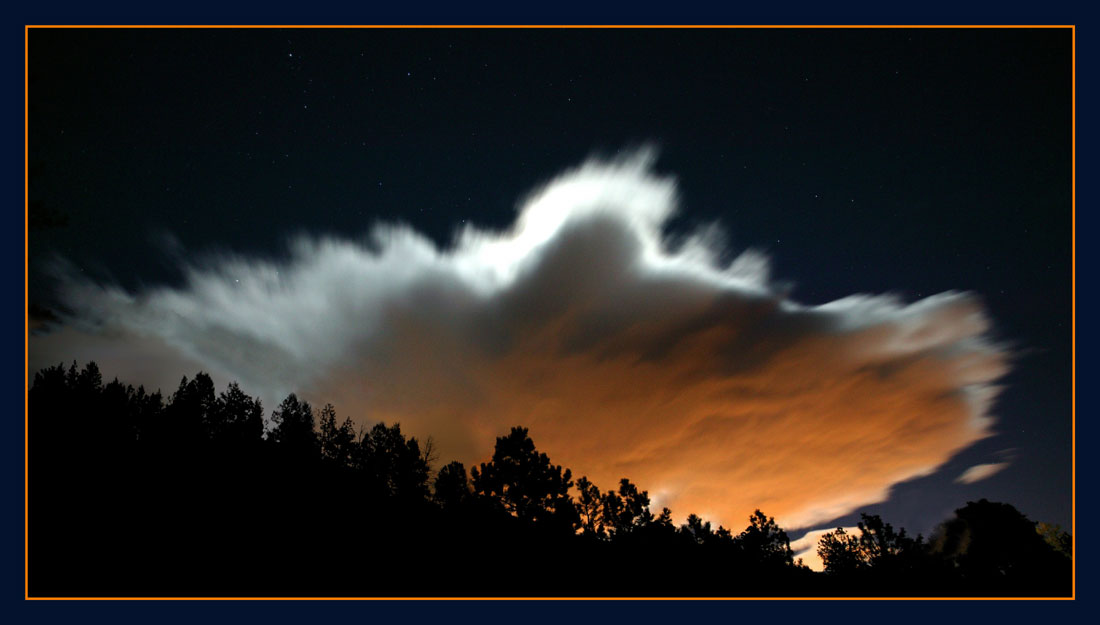 Cloud Well Lit
Stratocumulus lit by full Moon from the top and Colorado Springs lights (10 miles away) from the bottom. Nov. 9, 2003.
Photo Technical Data
Size of the original: 3710 x 2108 pixels
f :2.8, exposure 8 s, ISO 200
Canon EOS 1Ds, F.L. 16 mm.
Below: fragment showing stars, cropped from original size photo.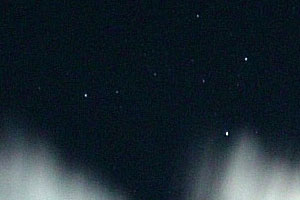 © 2003 PikesPeakPhoto. All rights reserved.