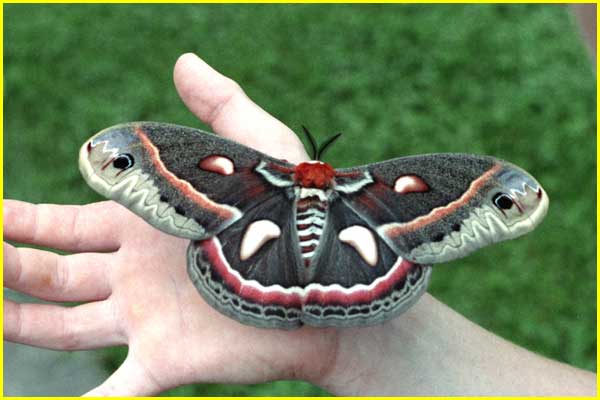 Cecropia Moth
Cecropia Moth (Hyalophora cecropia) is a close relative to Asian Silk Moth. Found in the suburbs of Lexington, KY in 1989. Hyalophora live about two weeks because the adult moths cannot eat. See a relative Hyalophora gloveri on another page.

Photo Technical Data
Size of the scanned original: 2000 x 1380 pixels

A 4000 dpi scan of an ISO 400 Kodak negative film; Canon AE 1 with a generic 70-210 mm zoom lens.

© 2003 PikesPeakPhoto. All rights reserved.