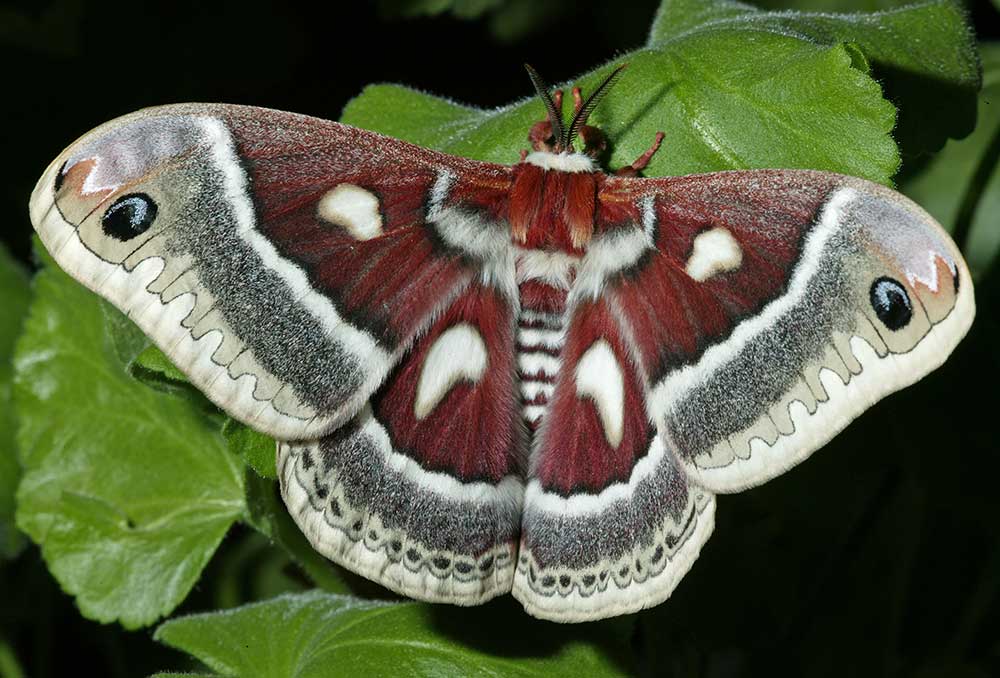 Glover's Silk Moth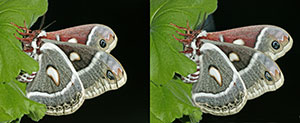 Hyalophora gloveri moth is a close relative to the Cecropia moth (Hyalophora cecropia). Flew at midnight to our porch on 8 June 2004 (Cascade, CO). Hyalophora live about two weeks because the adult moths cannot eat. In fact, they don't even have a mouth or proboscis. This species is very similar to Cecropia moth and their sizes are nearly identical (~15 cm wing span) making them the largest North American moths. It is a member of the family Saturniidae. The photos are available in 3D, at the same resolution as the original.

Photo Technical Data
Size of the original: 3897 x 2644 pixels.

Aperture f :22, exposure 1/180 s, ISO 100.
Canon EOS 1Ds with EF 180mm macro lens.

On the right: a crop of the wing pattern, and below the portrait (the original is 2704 x 3577 pix).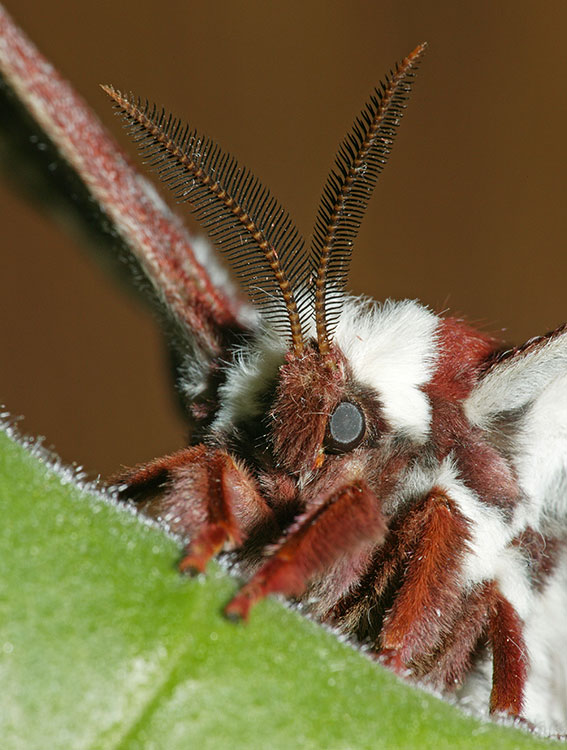 © 2004 PikesPeakPhoto. All rights reserved.