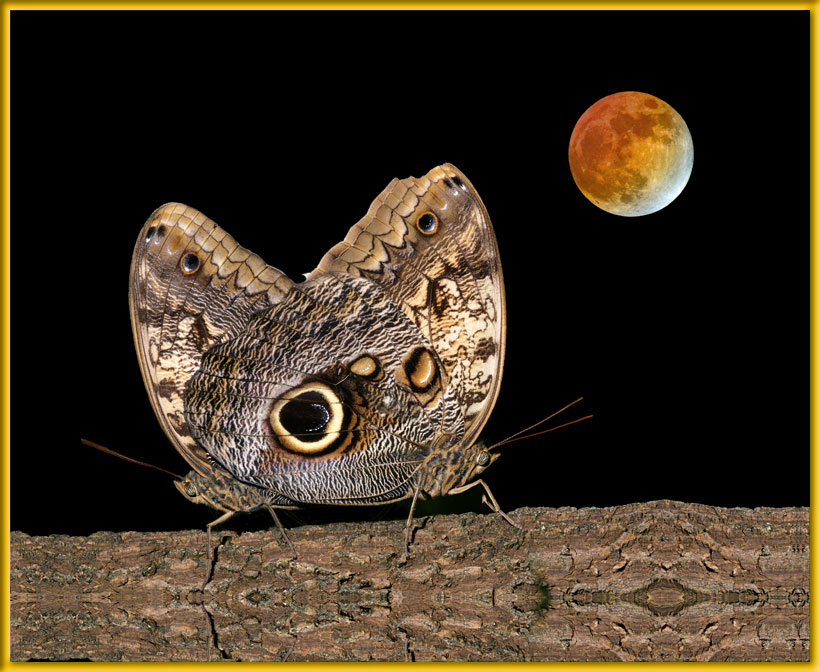 Midnite Affair
Two Morpho butterflies on a piece of wood. The Moon eclipse was shot on October 27, 2004 (see the moon picture for a similar photo). The butterflies photo was made on 6-20-2006 in Butterfly Pavilion and Insect Center in Westminster, CO.

Photo Technical Data
Size of the original: 5400 x 4400 pixels
f:22, 1/90s, ISO 200, with flash;
Canon EOS 1Ds Makk II with Canon Macro Lens EF 180mm 1:3.5 L lens.

On the right a close up of the original photo.
© 2009 PikesPeakPhoto. All rights reserved.