Click on the thumbnails below to enlarge, click on titles to view anaglyphs: the 3D images requiring

red/cyan glasses.
Horn Peak at Sunrise

Snow drift near Horn-Fluted
Peks

Comanche Lakes from West
Cottonwood Creek and Comanche Lake Trails
Cottonwood Creek trail is 4 miles long, moderate in difficulty. There is 3 miles to the first meadow.
Comanche Lake Trail is 4.5 miles long and starts at the Venable-Comanche trailhead. Just near the lake it joins Middle Fork trail that leads over the Comanche Pass and subsequently reaches the other side of the Sangres via North Crestone Lake trail (see the Comanche/Venable Pass photo).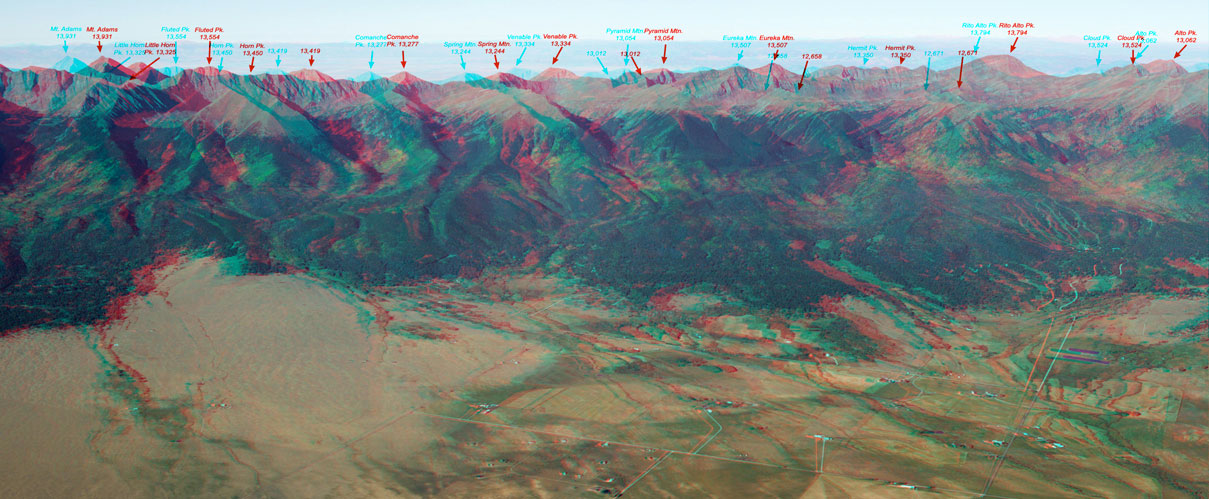 This view requires red/cyan glasses
© 2007 PikesPeakPhoto. All rights reserved.