Click on the map or on the links below to open pages with relevant photos.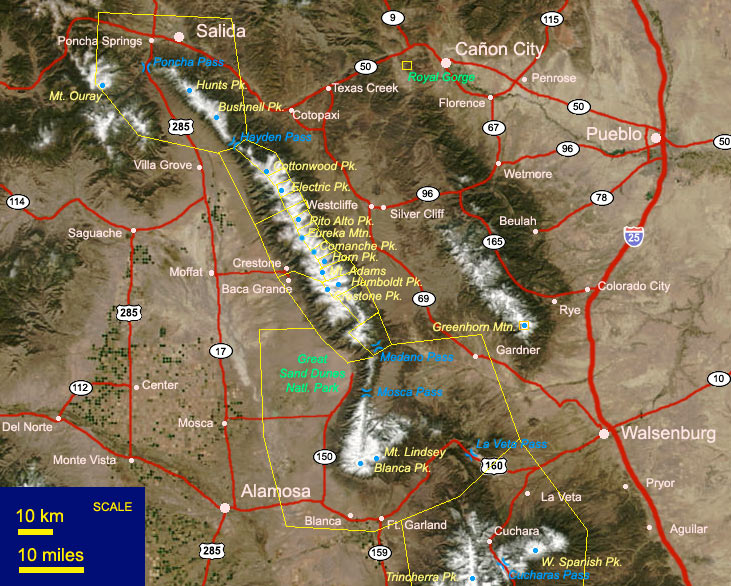 Central Sangre de Cristo Range
Views and trails accessed from the East


Detailed Mountain Line-up, view from East (click to enlarge)
| | | | |
| --- | --- | --- | --- |
| | | | |
| Tijeras Pk. to Mt. Adams | Mt. Adams to Rito Alto Pk. | Rito Alto Pk. to Electric Pk. | Electric Pk. to Wulsten Baldy |
Mountain Line-up in 3D, view from East

(click the thumbnails)


South part of Cental Sangres, view from the ground (click to go to this page)
Views and trails accessed from the West
This is the highest part of Sangre de Cristo Mountains. The map above contains several links that you can click on to see photographs of those specific areas. It covers about 40 miles from Great Sand Dunes National Park to Hyden Pass.
© 2005-9 PikesPeakPhoto. All rights reserved.